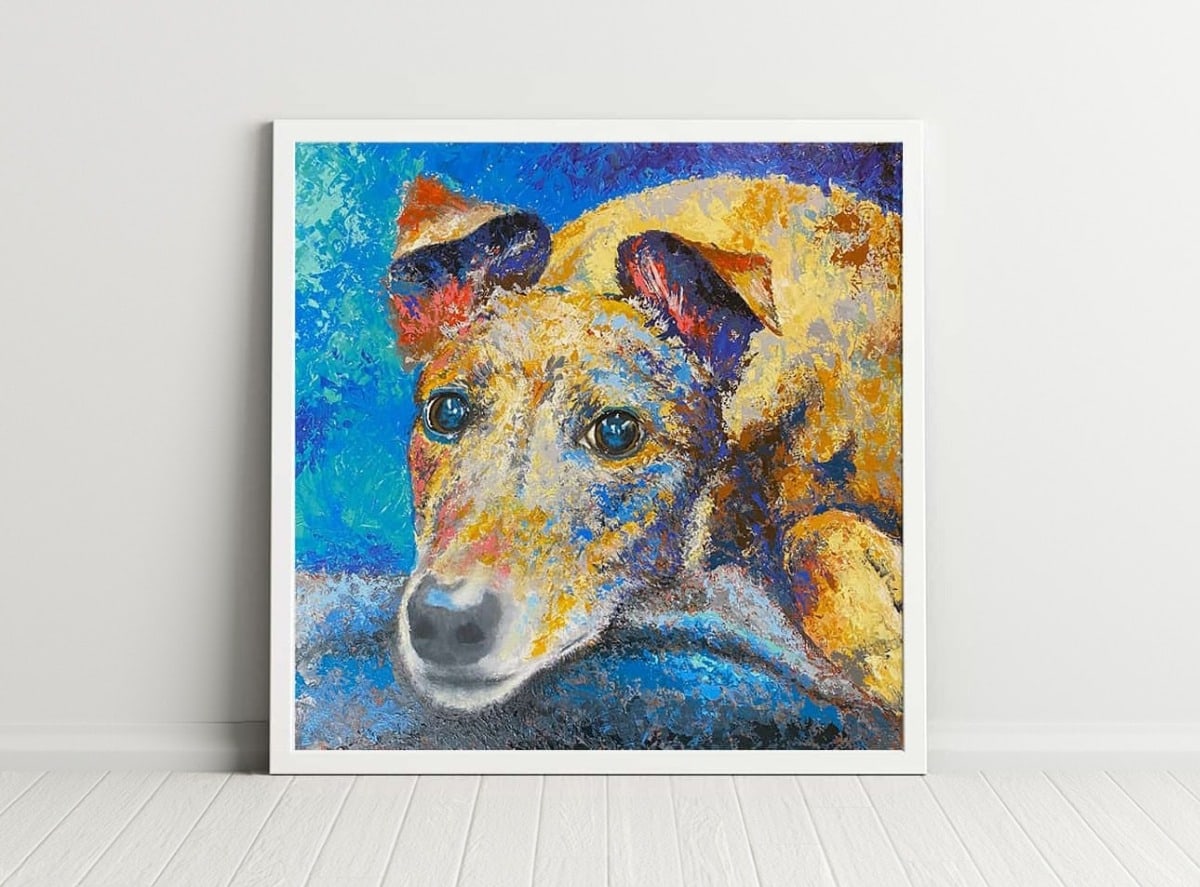 PEPPER
30"x30" Acrylic on Canvas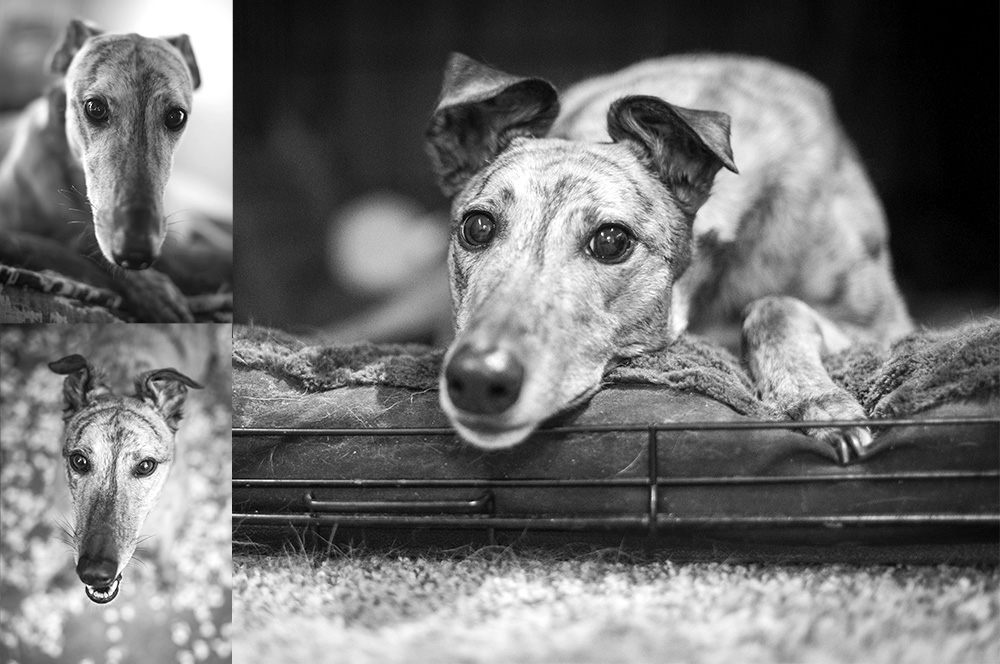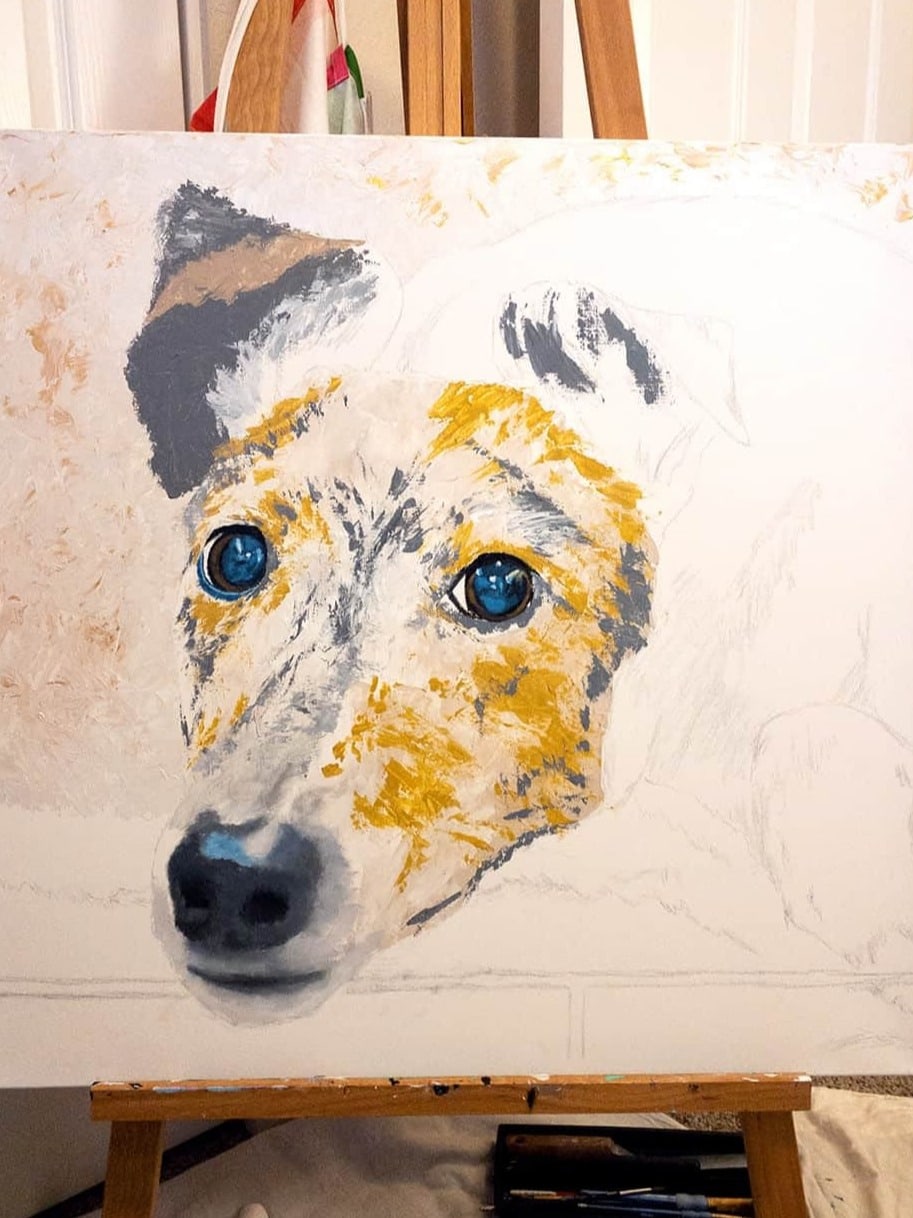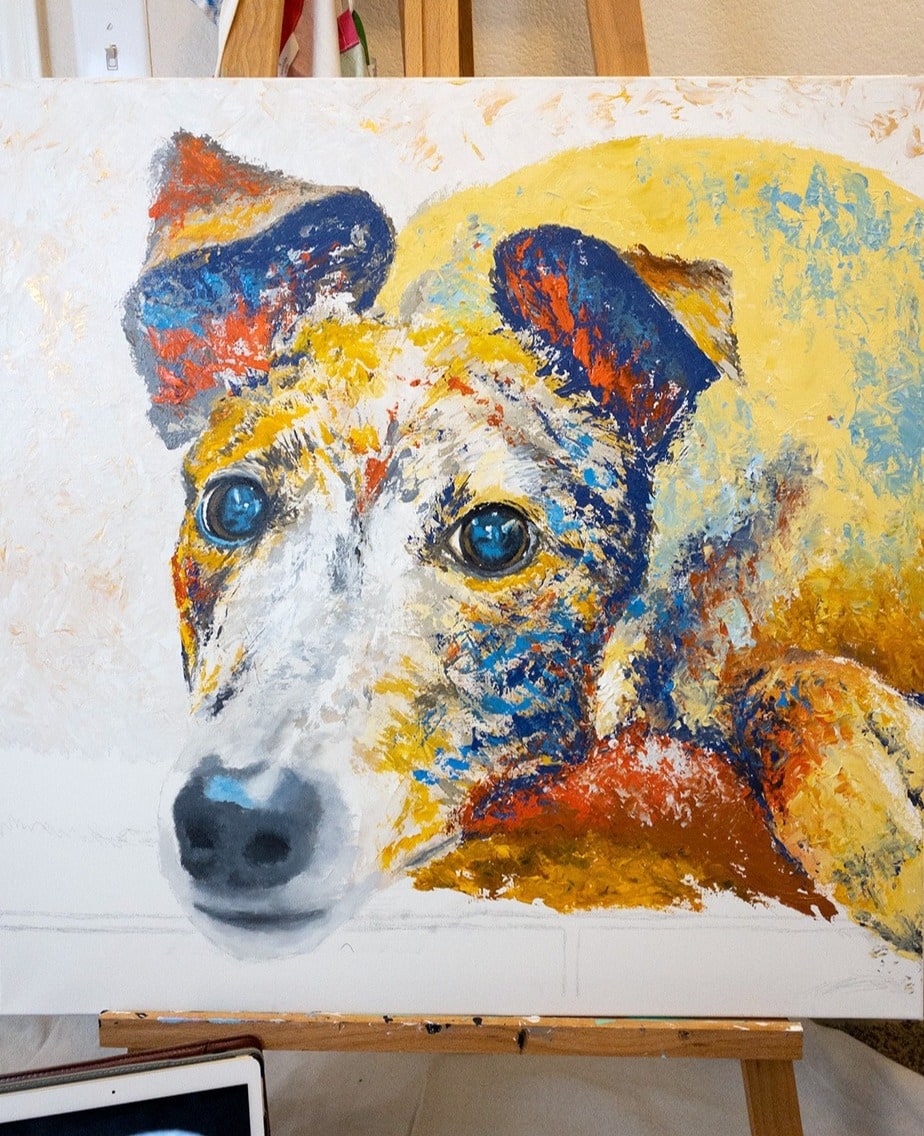 HOW IT CAME TOGETHER
Pepper was a beautiful greyhound who's family contacted me shortly after her passing to do a memoriam piece of her. The family sent professional photographs, which they had done prior to her passing. I picked three photos to review with them that I thought would make for a great painting. Together we decided on one photo with which to move forward.
The family was familiar with my style and didn't want to dictate how the painting was crafted so once the photo was solidified I had the freedom to let the creativity flow. I first started by focusing on the eyes to achieve the right caring and sensitive spirit. With lots of layering I chose a mix of bright colors accompanied by soft blues in the background for an upbeat but calm energy.
Pepper had a long, great life with her family and I know this painting now brings some peace and happiness when they see it hanging on their wall.