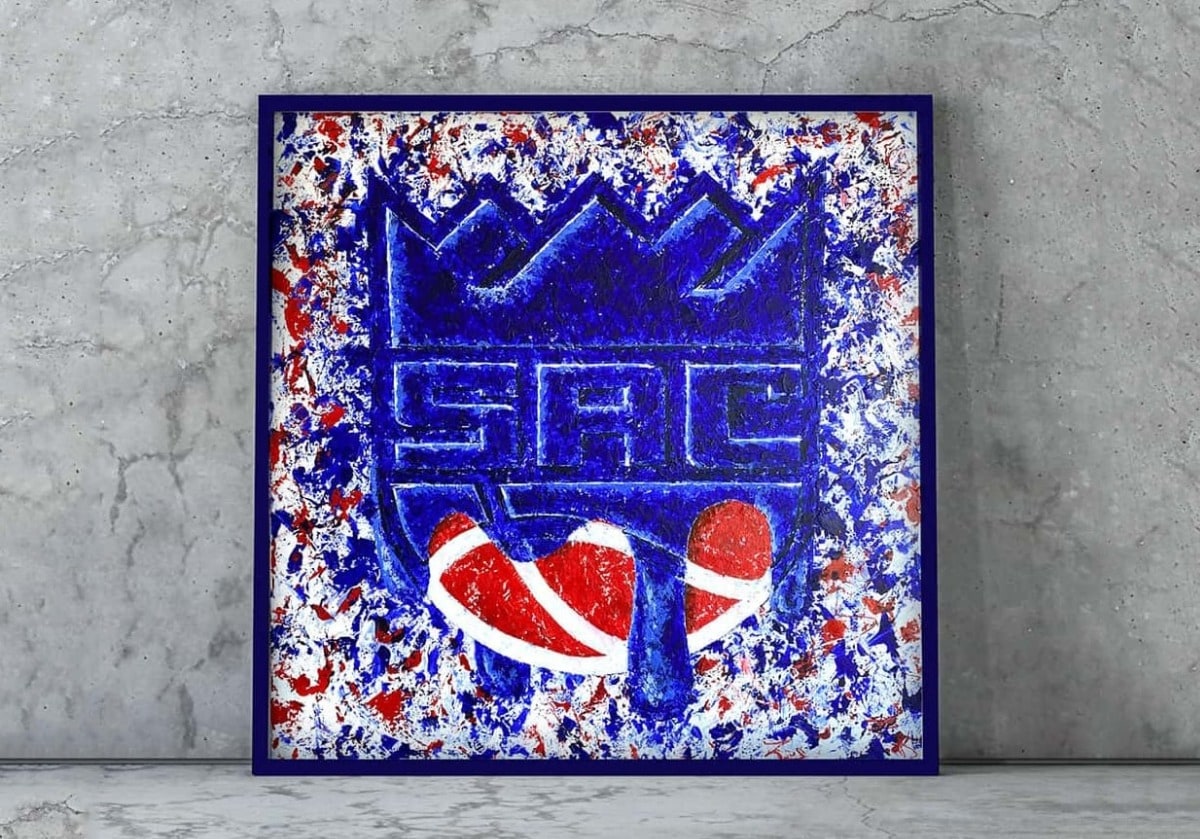 SACPROUD
30"x30" Acrylic on Canvas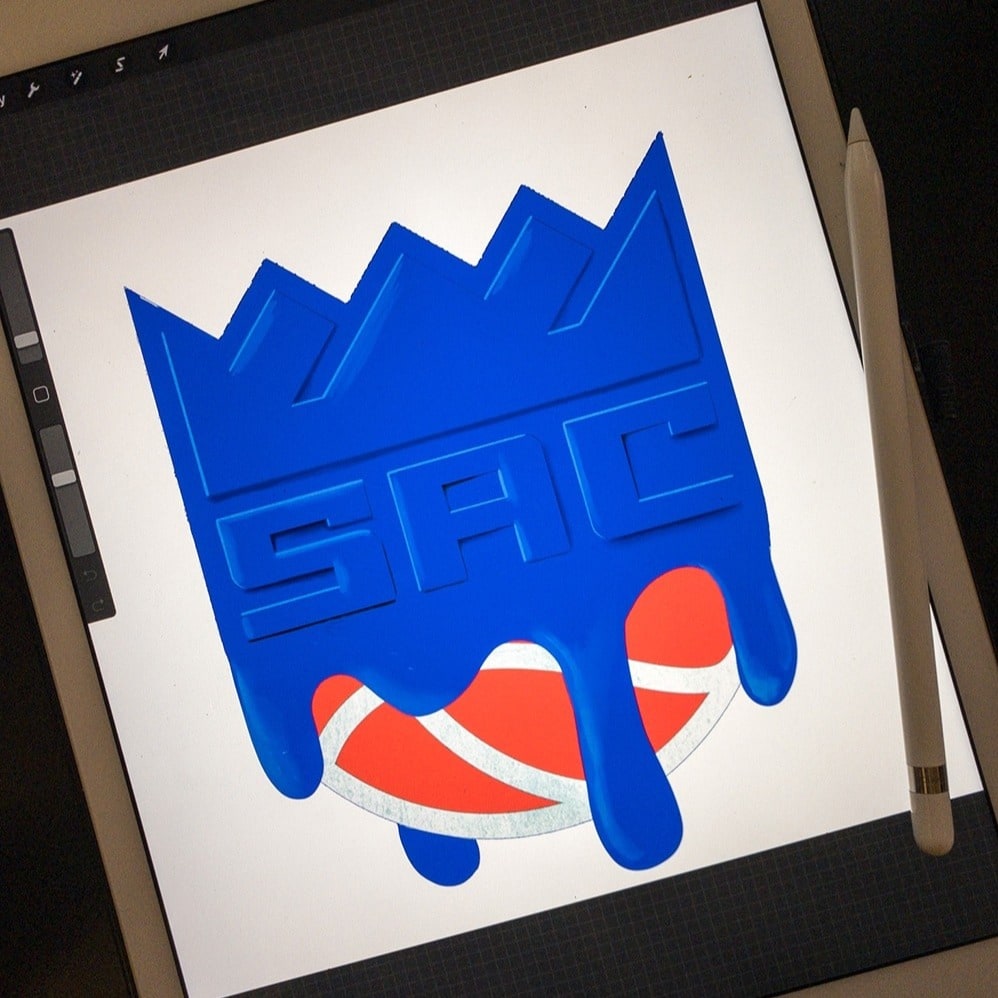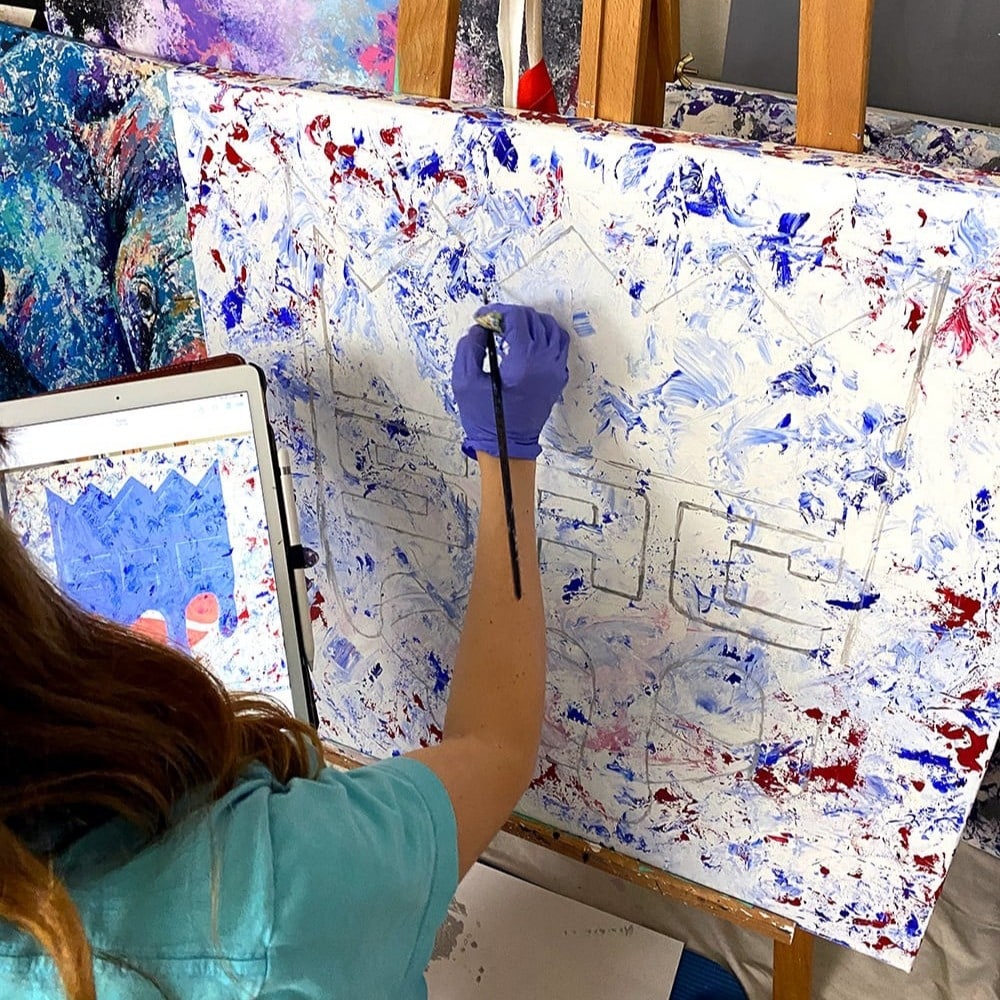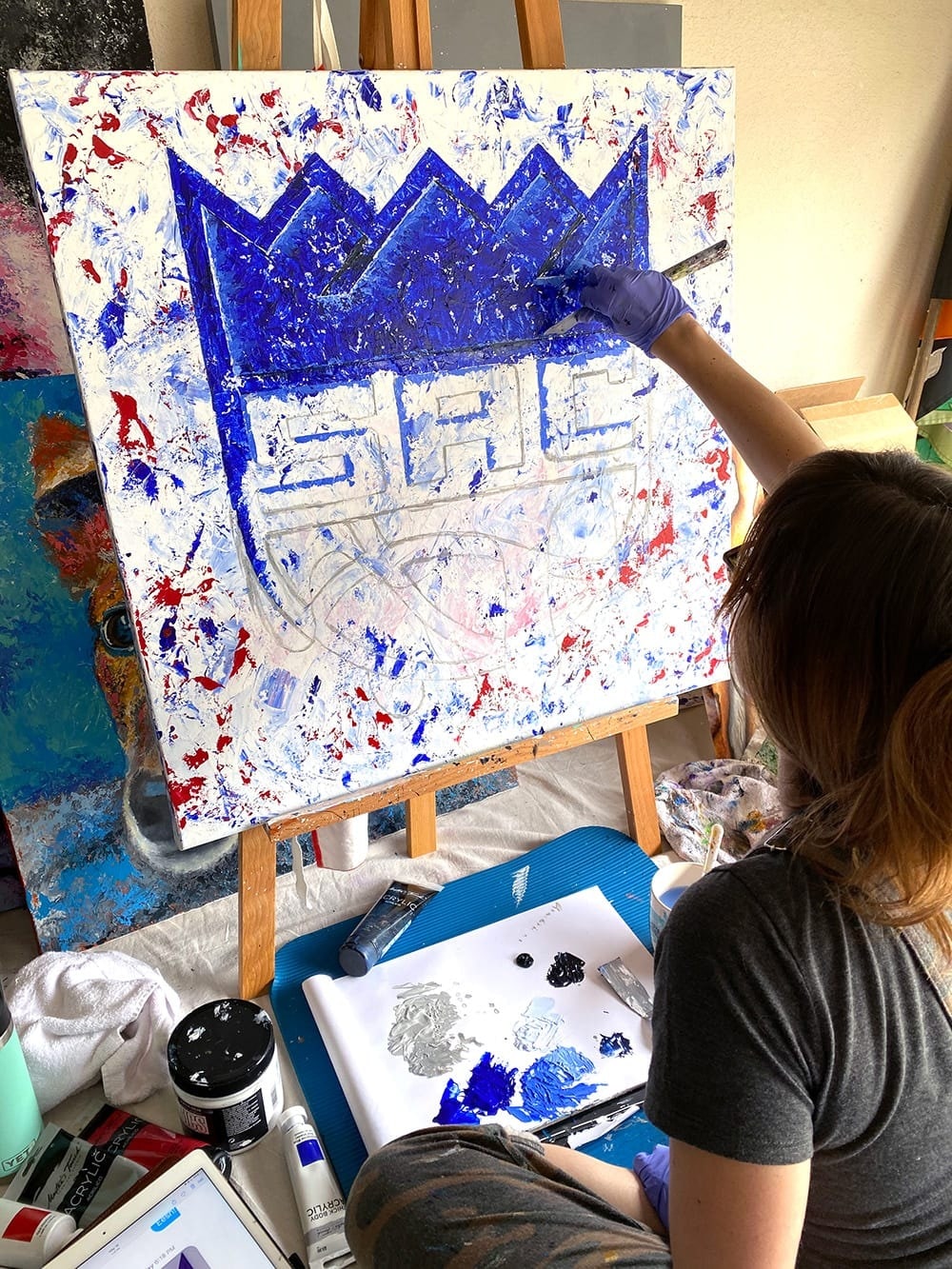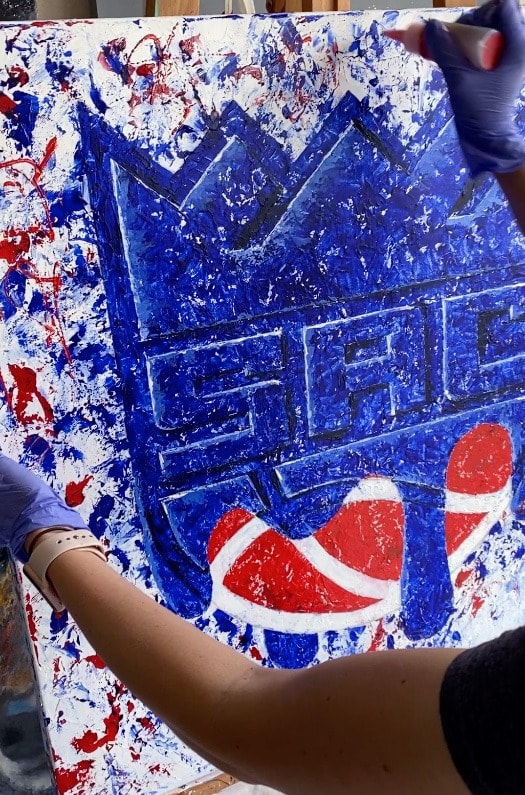 HOW IT CAME TOGETHER
This 30"x30" Sacramento Kings logo was a fun collaborative experience with the client. He wanted the old logo colors represented with a dripping effect, which he had seen before in the Kings purple and gray.
First I created a few mockups on an iPad in Procreate to ensure I was accurately representing the colors and appearance he was looking for. The sketching and collaborative process proved to be very effective because the client decided to switch the red and blue colors after seeing the sketches, settling on the blue dripping over the red instead.

From there I put down a couple of abstract base layers on the canvas. After drying time I sketched the logo out with a brush and then got to painting. I used palette knives to lay down several layers of color while paying close attention to the details in highlights and shadows that would help distinguish the letters and shapes. I gave more abstract strokes to the outer borders of the logo and around the canvas fully to the edges.
The finished painting was received by the client with great joy knowing that they had a hand in creating the art that would adorn their wall for years to come.